Orthopedics and Arthroscopy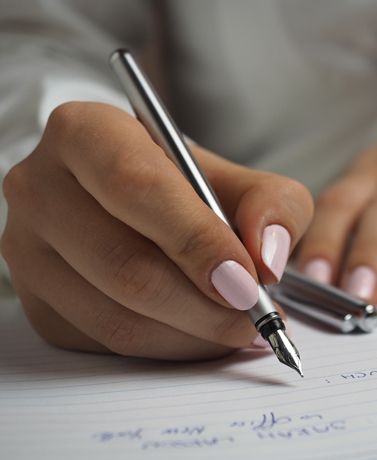 Orthopedics deals with the structure and mechanics of bones, joints, and muscles, making their study and treatment amenable to engineering principals. In upper extremity conditions, it is therefore important not only to restore the correct bony anatomy, but to design a thoughtful rehabilitation program that considers the particular anatomy, pathology, and physical demands of a particular patient. Dr. Chin draws on his background in biomedical engineering (MIT '94) not only when designing the appropriate surgical procedures, but in planning the optimal rehabilitation programs for his patients.
Dr. Chin specialized in orthopedic conditions of the hand and wrist, including:
Arthritis

Wrist fractures

Finger fractures

Wrist sprains

Dislocations

Joint instabilities

Industrial injuries
The hands and wrists are extremely complex structures comprising of bones, muscles, ligaments, and tendons that all work together to allow for the natural movement and strength that is needed for day to day tasks. We rely on our hands a great deal, often taking their use for granted. When we find ourselves unable to use them to their full capacity, it can be extremely frustrating and debilitating.
Our reliance on our hands and the complex nature of their structure means that if injury or disease to any part of their structure occurs, is it vital to seek treatment from a trained, experienced orthopedic hand surgeon.
Why would I need to see an orthopedic specialist?
Orthopedics is a specific type of medical care that deals with the correction of deformities in the bone or muscle. As our hands are predominantly made of bone and muscle, orthopedic surgeons have the best knowledge for dealing with hand-related problems. An orthopedic specialist may:
diagnose injuries using a range of tests including x-rays and blood tests.

treat disease or injury using medication or surgery, or sometimes a combination of both.

recommend exercises or physiotherapy after treatment, which will help the patient regain strength and function in their hand.
The anatomy of the hand
Our hands contain approximately 29 distinct bones that give the hand the flexibility and strength to be able to perform everything from small manipulations to large movements. Our hands also contain dozens of muscles including the intrinsic muscles which allow us to perform fine motor functions. The extrinsic muscles, which are responsible for grip and larger movement, are actually located in the forearm but may still be involved in orthopedic surgery to correct problems with the function of the hand.
What is arthroscopy?
Arthroscopy is a surgical process used by orthopedic surgeons to be able to see inside a joint so that they can diagnose and treat the cause of the problem. During an arthroscopy, a small camera called an arthroscope is passed through a small incision in the joint. The arthroscope also has a lighting system and magnifying lens, allowing your surgeon to see inside.
Although arthroscopic surgery is much less invasive than conventional methods, it is still necessary for the patient to be anesthetized and sometimes sedated. This will be discussed at the consultation appointment.
Benefits of hand and wrist arthroscopy
There a number of benefits to hand and wrist arthroscopy, including:
Arthroscopy allows for many fractures and muscle tears to be operated on with extreme precision and accuracy.

It is minimally invasive, and patients typically experience less post-operative pain and scarring.

Because arthroscopy is minimally invasive, there is far less risk of complications.

Arthroscopic surgery also reduces the likelihood that your surgeon will need to cut through muscles and tendons, which simplifies and shortens recovery times.

Some fractures of the thumb and fingers can be operated on without the need for sutures, which can shorten the recovery time and reduces adhesion.
Am I a suitable candidate for orthopedic surgery or arthroscopy?
If you believe that you have sustained damage or injury to one of your joints, it is important to arrange a consultation with an orthopedic surgeon as soon as possible to prevent it from worsening and causing further problems.
We understand that every patient is unique and therefore there are no assumptions made about any medical situation or treatment choices. During your consultation, your surgeon will take your medical history as well as conducting a thorough examination of your hand and wrist. You may also be given x-rays or CT scans of the affected area in order for your surgeon to determine the cause of your problem. Using this information, your surgeon will be able to explain your treatment options and help you to decide the right solution for your individual needs.
SCHEDULE YOUR CONSULTATION TODAY!
Please contact us today to schedule an appointment or get more information about our hand and upper extremity surgical services.